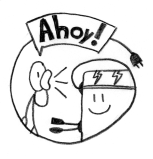 AhoyDTU
Check how your Hoymiles inverter is performing
Project license CC-BY-NC-SA 4.0
Visualization
Read all the values of your Hoymiles® inverter without cloud.
Dig deeper into your inverter. All the AC parameters (green area) are read from your inverter. You'll get an extra information field (blue) for each DC input. You're able to monitor your individual panels for shadows or damage.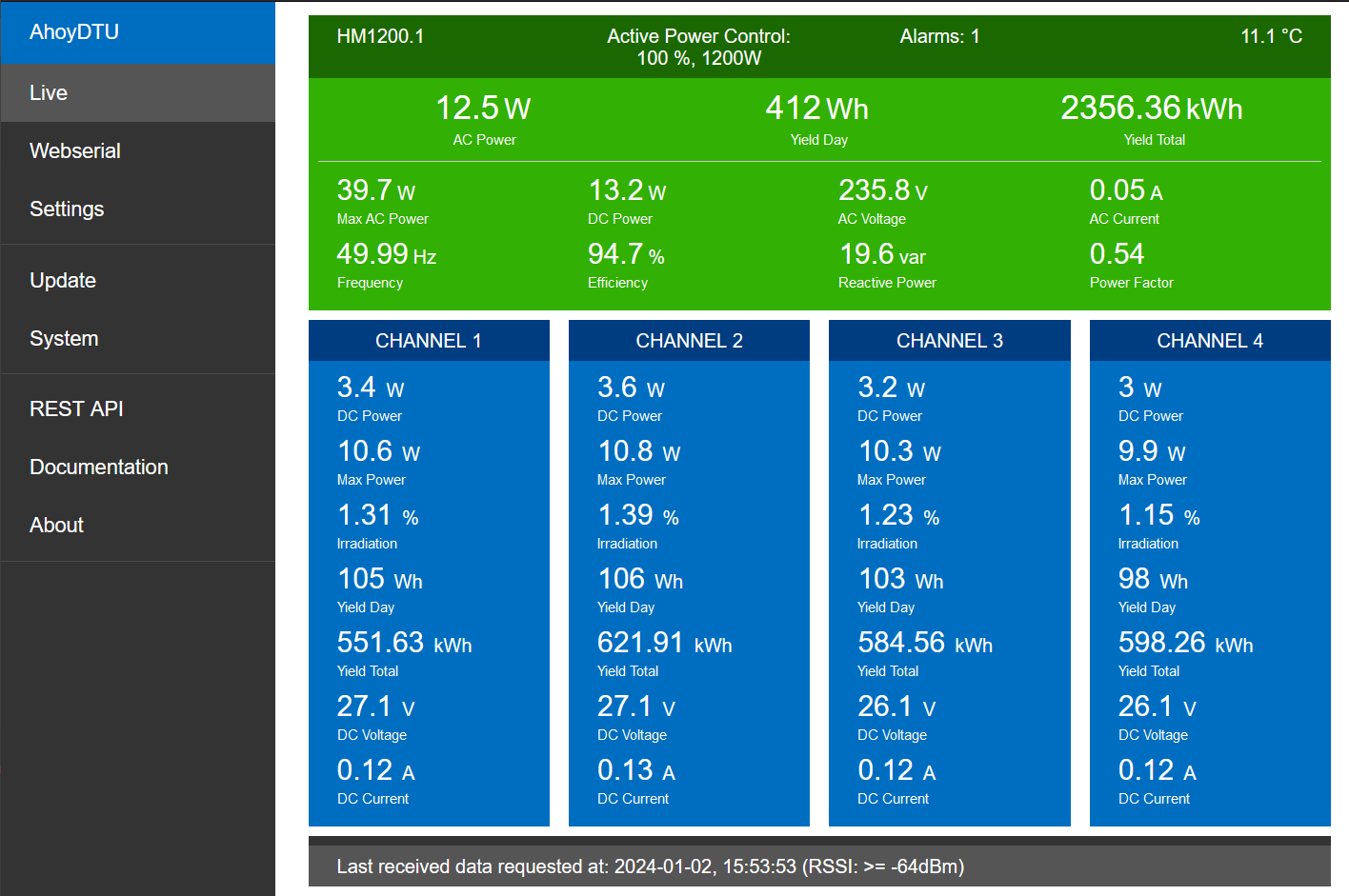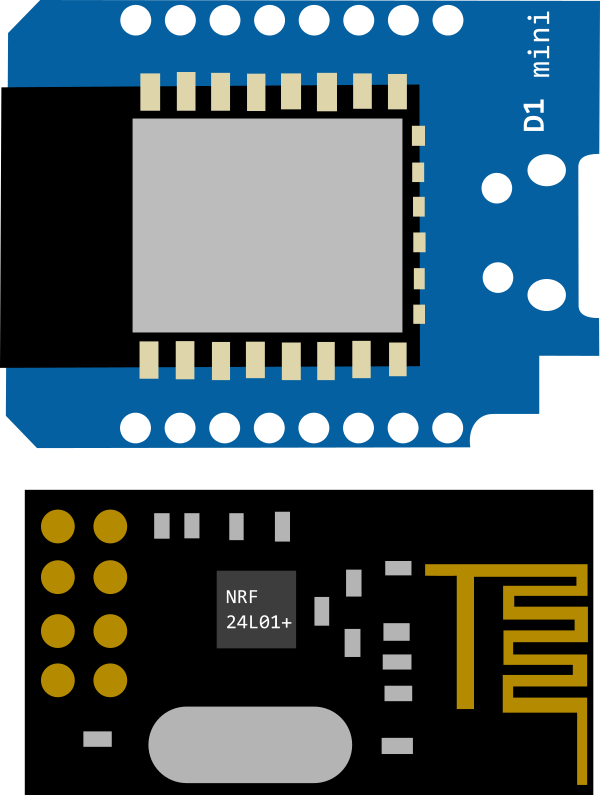 Hardware
The hardware consists only of two components: ESP8266 and NRF24L01+ module.
As a total hardware cost of 10 - 15€ (depends on distributor) it will be the cheapest part of your photovoltaic system. The components can be easily soldered together and flashed using our online flash tool
Connectivity
The Firmware supports MQTT and has an API. All measured values will be published with an individual topic.
With MQTT you can use AhoyDTU nearly in all home automatisation systems.
The API is based on JSON objects.